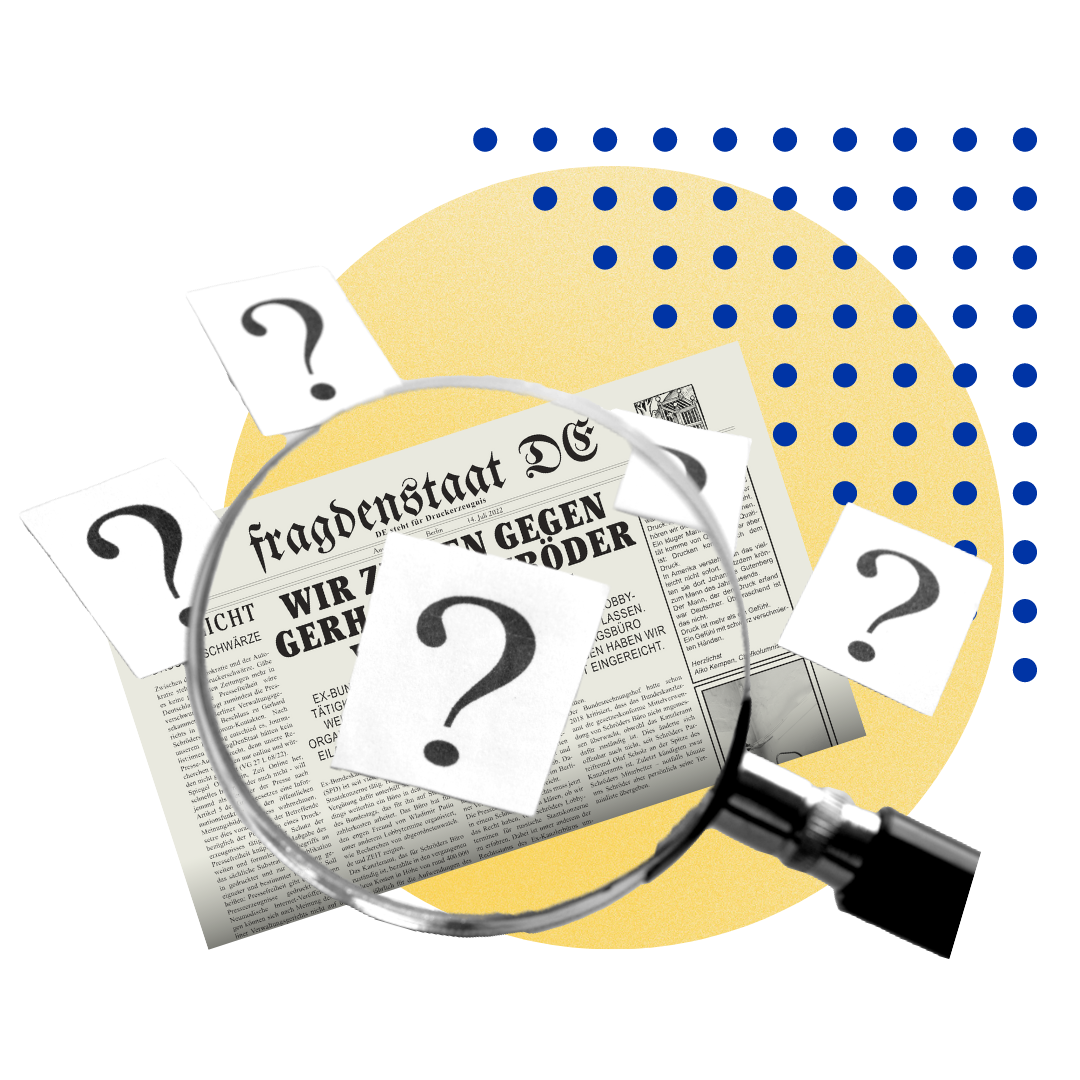 Become a FragDenStaat Fellow!
Do you need time to do in-depth research using information rights? Or have you always wanted to work with information rights, but have lacked the support you need?
Then we have something for you: the FragDenStaat Fellowship! As a FragDenStaat Fellow, you will have the opportunity to engage in investigative research based on information rights (press law, Freedom of Information requests, public register searches...). We will support your project idea with 2,500 euros and will also cover any fees that may arise up to a sum of 1,000 euros. You will work on the project independently of the FragDenStaat team for up to 12 months, but you will receive intensive support from us. Participation in the netzwerk recherche annual conference is also included in the programme for German speaking fellows. Depending on the success or failure of your requests, we will also be happy to provide you with legal support and take you to court. For the publication of your research, we can put you in contact with other journalists, NGOs and media outlets.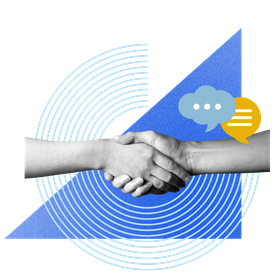 Call for project proposals – apply now!
To apply for a fellowship, you need a research idea:
that you want to pursue on the basis of information rights (press law, Freedom of Information requests, public register searches...)
that concerns a topic that is of broad public interest.
We are also interested in hearing why you do what you do, and why the FragDenStaat Fellowship is therefore of interest to you.
Additionally, we'd like you to send us examples of previous work that you feel represents you well - whether your field is journalism, academia or research for/as part of social movements. We do not necessarily expect publications in major media! Blog posts, articles in university newspapers or simply a text document will do.
If for the project you have in mind, you want to work as a team with more people, please also introduce your team in the application.
We'll also ask you to include a rough timetable with milestones in your project description.
The exact details of what your application should include can be found in the FragDenStaat Fellowship Guidelines (under point 4).
FragDenStaat Fellowship Guidelines
Once all your application documents are ready, please send them to info@fragdenstaat.de.
It is important to us to give newcomers and people from underrepresented social groups, e.g. people with a migration history, black people/people of colour, people with disabilities and children of workers, a chance with the fellowship.
Deadlines
Application deadline: 14.05.2023
Fellowship selection interviews: 22.-31.05.2023
Earliest possible start: 01.06.2023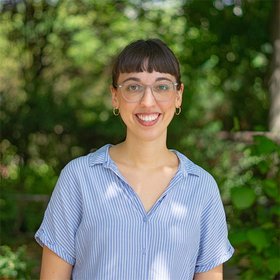 Contact
Do you have any questions about the FragDenStaat Fellowship? Then send an email to Judith.