Frontex wants to silence its critics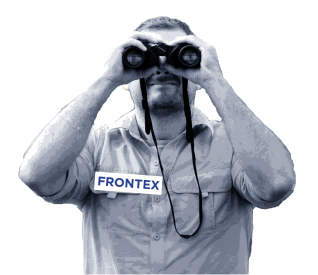 We sued the EU border agency Frontex and lost in court. Now Frontex wants to make sure that it is never brought before the courts again. It is charging us for legal costs: they want us to pay them 23,700 euros.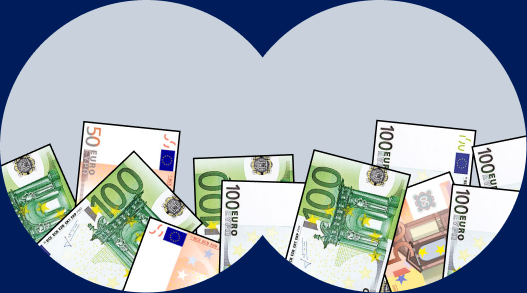 Frontex is now more powerful than ever. Its officials are allowed to use weapons at the border, and they have a billion-euro budget. The EU doesn't care about the money. It wants to silence its critics. Support us! Not with money, but with your signature. Frontex must withdraw the money demand!
The Petition
Frontex must drop its money demands!
Why does Frontex want so much money from you?
Last year, following our lawsuit, the European Court in Luxembourg decided that Frontex does not need to give out information about its ships in the Mediterranean. Although Frontex employs a large legal department with its billion-euro budget, the agency has hired expensive private lawyers for the case.
Frontex now wants to charge us for these costs - without even breaking down how and when the money was spent. This is highly unusual. Usually, EU authorities do not charge civil society for their costs.
What happens if Frontex wins?
If Frontex succeeds with this tactic, only businesses and the rich will be able to afford to take legal action against EU authorities - and critical civil society will be left out. Even now, actions for information against the European Union are particularly expensive. If authorities start imposing five-figure legal fees, lawsuits will become unaffordable.
Who is Frontex?
Frontex is the European Border Police. In recent years, the authority has experienced an enormous increase in power. It not only has billions of euros at its disposal to buy its own planes, ships and cars. Its officers are now also allowed to use weapons at the border. According to the head of Frontex, Fabrice Leggeri, they will also be able to shoot at refugees crossing EU borders in the future.
Frontex is the most non-transparent authority in the EU. Although its work has directly intervened in human rights, it hardly provides any information about operations in the border area. We have been fighting for many years to change this. Frontex wants to stop this now.
Can I give you a donation?
FragDenStaat is donor-funded. That's why we are always happy to receive donations. But in this case we don't want donations to us to go straight into the pocket of a billion-Euro EU agency. Instead, we ask you to support our petition.
If you want to support the fight for human rights, please donate to Seawatch. This organisation does the work that Frontex should be doing at the EU's external borders.
The invoice from Frontex
S::: FRONTEX EUROPEAN BORDE R AND COAST GU ARD AGE N CY Frontex ref: CGOILAUI18911cl2017 Please quote when replying. Dka Rechtsanwalte Fachanwalte Attn . to Messrs Hilbrans and Dr. Callsen lmmanuelkirchstrasse 3-4 10405 Berlin Germany Sent by email to: info®dka -kanzlei.de Warsaw, 30 January 2020 Dear Messrs Hilbrans and Dr. Callsen, Re: Judgment of the General Court (First Chamber) of 27 November 2019 - Luisa lzuzquiza and Arne Semsrott v European Border and Coast Guard Agency - Case T· 31 I 18 On 27 November 2019, the General Court in its judgment in Case T-31 118- Luisa lzuzquiza and Arne Semsrott v European Border and Coast Guard Agency, rejected your clients' complaint and ordered them to bear, in addition to their own, the costs incurred by European Border and Coast Guard Agency (Frontex). We thereby inform you that the costs borne by Frontex related to external counsel and travel costs amount to 23,700.81 EUR. We hereby kindly request you to acknowledge receipt of this email to PAD®frontex.europa.eu as well as to frontex®frontex.europa.eu and to take the appropriate measures to implement the General Court's judgment in Case T-31 I 18 by reimbursing this amount within 28 days as of receipt of this letter. Yours sincerely, Herve Caniard Head of Legal and Procurement Unit Frontex - European Border and Coast Guard Agency www.frontex .europa .eu 1 Pl. Europejski 6, 00-844 Warsaw, Poland 1 Tel. +48 22 205 95 00 1 Fax +48 22 205 95 01