Less Transparency at EU Borders
A bleak day for transparency in the European Union: In response to our lawsuit, the General Court of the European Union has ruled today that the European Border Police (Frontex) does not have to disclose information regarding their border operations. We are considering an appeal to the Court of Justice.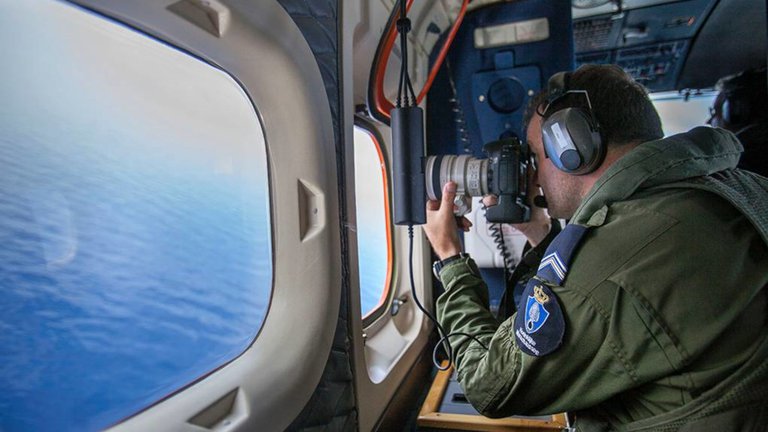 The first lawsuit against Frontex by a civil society organisation was not successful: the European Court in Luxembourg, following a joint lawsuit by freedom of information activists Luisa Izuzquiza and Arne Semsrott, decided that the European Border Police do not have to disclose any information about their ships in connection with operations at the EU's external borders.
Frontex itself had published some of its vessels' names on Twitter, thus showing that there can't be a harm to public security. The information in dispute is also regularly published by other EU naval missions in the Mediterranean on a regular basis. It is not comprehensible that Frontex shall not be ordered to disclose these details, and to comply with a basic standard of transparency.
Our lawyer, Mr. Sönke Hilbrans from Berlin, comments:
The judgement takes for granted Frontex's speculations on the disadvantages of even the most simple public knowledge about its missions. European Law requires a critical test of the agency´s arguments, which has been sadly missed.
The complaint specifically concerned the names, flags and types of vessels used by Frontex in Operation Triton in the Central Mediterranean. The official objective of the mission was to combat smuggling in the Mediterranean. It was launched at the end of 2014, after Italy had completed its much larger mission, Mare Nostrum, which had search and rescue as its main objective.
Rescue organisations have repeatedly accused the European Union of allowing the death of people on the high seas due to a severe downgrade of its rescue activities. A complaint by human rights lawyers against the EU's migration policy is currently pending before the International Criminal Court in The Hague.
Costs possibly over 100,000 euros
While in 2005 the authority's budget merely amounted to 6 million euros, it will be around 420 million euros by 2020. After a speedy Frontex reform in the summer of this year, the EU authority will soon be equipped with up to 10,000 border guards, and will be granted further powers at the EU's external borders such as the authority to use firearms.
We are therefore considering appealing to the European Court of Justice. If the European Court of Justice were to uphold the ruling, there would be more costs ahead of us. Frontex had called in external lawyers in the proceedings, which we would have to pay for in part.