–
EU research: Our Brussels office launches
After our lawsuit against Frontex as well as the publication of the Frontex files, we further strengthen our focus on EU research. In addition to EU migration policy, freedom of information activist Luisa Izuzquiza is dedicated to the climate crisis as well as the handling of right-wing extremists in EU institutions. With this, we will also defend the right to information from Brussels.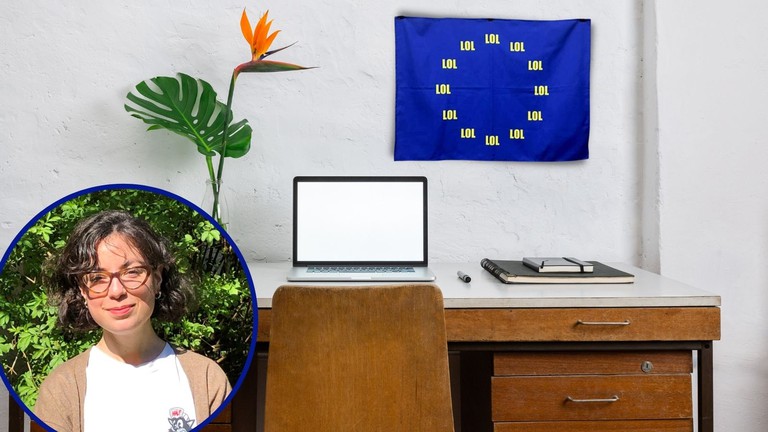 Last week, we made the announcement: After we had lost our lawsuit on information about Frontex operations in the Mediterranean, the border protection agency demanded 23,700 euros in legal fees from us - even though it already has a billionaire budget itself. We were not willing to pay the excessive fees. The European court confirmed that Frontex's bill was unreasonably high and cut it in half. In its decision, the EU court contends that Frontex claimed disproportionate and unjustified costs as part of its legal costs.
The intention behind the demand for costs was clear: to prevent us - and everyone else - from further lawsuits. We will not let that happen! Since the border agency filed its lawsuit against us, we have continued to research Frontex and campaign for the agency to be held accountable. And we will not stop there. On the contrary: we are launching a pilot project and have established our Brussels office!
More time for EU research
With the freedom of information activist Luisa Izuzquiza, we have brought reinforcement into the team. As Brussels Liaison Officer, she is close to current EU issues. From now on, you can expect even more research and action on EU migration and border control policy! The border police Frontex is increasingly confronted with allegations of human rights violations. Therefore, it is now more important than ever to hold the agency accountable and push for public scrutiny.
In addition, we plan more lawsuits, campaigns and research on other issues being discussed in Brussels that affect us all, including the EU's plans in response to the climate crisis and how to deal with far-right extremists in EU institutions.
A pilot project to stay
To enable you to follow Luisa's work, we are making her research, requests and released documents available in a transparent Brussels Office page. The right to access information is available to over 500 million people in Europe. Yet it remains known to very few people and is therefore in danger of being restricted. With the Brussels office, we are doing our part to prevent this.
As already mentioned, this is a temporary project, because long-term funding is not yet secured. With a circle of supporters for our Brussels office, we want to maintain the EU work sustainably. We therefore appreciate your donation!
This article is available in other languages.