–
Copyright Censorship: Federal Agency loses against us in court – again
In its copyright lawsuit against us, the Federal Institute for Risk Assessment has lost against us in the second instance. The Cologne Higher Regional Court ruled that we were allowed to publish a controversial glyphosate report drafted by the Institute. However, the authority of Agriculture Minister Julia Klöckner may not accept this ruling either.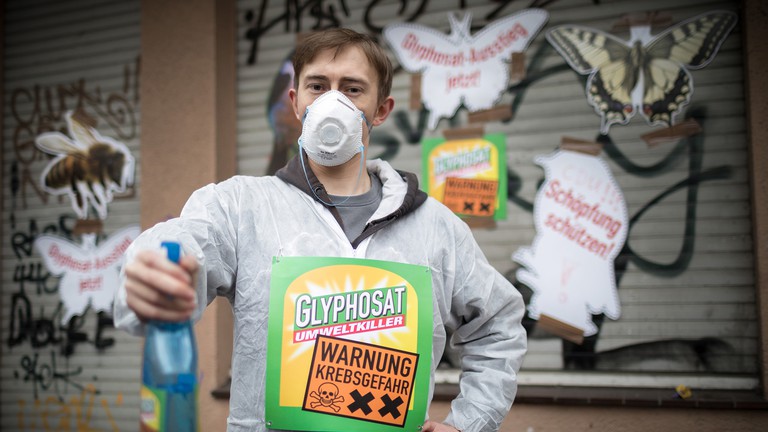 Copyright is a very important issue in our modern digitally connected society, and touches right to the heart of freedom of expression. Tens of thousands of people have protested EU reforms to copyright in recent years.
In Germany, the government regularly uses copyright legislation to forbid citizens to publish or re-use public information. In 2019, as part of the Freedom of Information initiative FragDenStaat, we requested a report from the Federal Agency for Risk Assessment about risks associated with glyphosate, a herbicide that has been linked to cancer. The Agency sent us the report, but claimed copyright on the tax-funded document it had written, and told us we could not publish it.
We published the report anyways. On disobeying the order, the Agency sued us in front of the Cologne District Court, ordering us to take down the report because of an alleged copyright violation. We appealed the decision and set up a tool for every citizen to also request the glyphosate report. The Agency's censorship strategy quickly backfired: more than 45,000 people requested the glyphosate report through our website and received it just a few weeks later. Since the Agency had sent us the report, it had to send it to everyone who requested it.
Fight is not over
Following this success, the Cologne District Court re-evaluated its initial decision and in late 2020, it delivered a groundbreaking new judgement on our case, confirming that we had in fact not violated the government's copyright. In May 2021, the Higher Regional Court confirmed the decision.
As thousands of people had received the report after our campaign, the court said it was essentially published eliminating the government's right to forbid its publication. Despite this success story, the fight over copyright and censorship is far from over. The German government might appeal the judgement and the fight will continue. Yet, our case is a strong reminder that Germany's copyright legislation needs urgent reform to better protect freedom of expression, also sending a strong message to the government that citizens will not accept the use of copyright for censorship purposes.