Vera Deleja-Hotko is now head of investigative research at FragDenStaat
FragDenStaat grows – and is now getting a new unit for investigative research.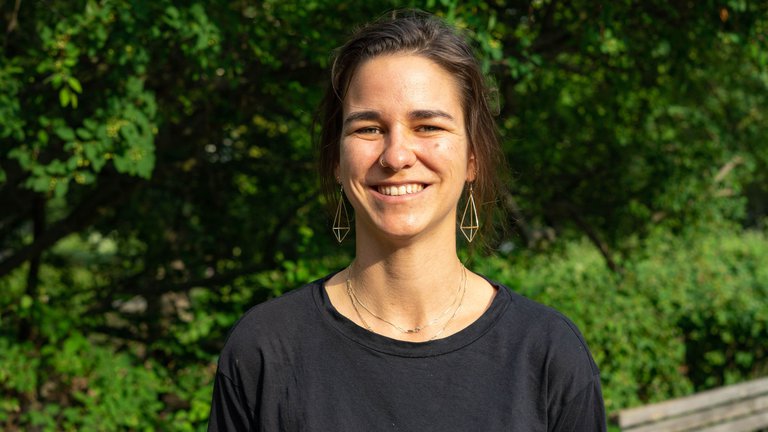 Since 2011, numerous documents have come to public attention via FragDenStaat that have triggered change - from files used in lawsuits before the European Court of Human Rights to reports that ultimately led to the resignation of a federal minister.
We want to significantly strengthen this impact of FragDenStaat in the coming months and years. That's why we're very pleased to announce that, effective immediately, Vera Deleja-Hotko will be leading the investigative research unit at FragDenStaat!
Vera is an investigative journalist, has so far worked as a freelance journalist mainly on the topics migration, right-wing extremism and social inequality for German, Austrian and Swiss media and is part of the Selbstlaut Kollektiv. She was part of the team around the publication of the Ibiza video and is a recipient of the Nannen Award and the Reporter Award, among others.
In the context of the Frontex Files, we have already worked together very well in the spring and now we have the opportunity to tackle other, even larger and more intensive research projects together.
As before, the core of our upcoming research will of course be documents that we and others obtain through the Freedom of Information Act (or leaks). In the future, we will generally rely on cooperation for all our publications. We will research and publish together with other media online, in print and on television. Some projects are already in the planning stage about criminal law, right-wing extremism and migration.
Contact Vera with tips, hints, requests for cooperation and greetings by mail at vera.deleja-hotko@okfn.de (PGP) as well as on Twitter and via her website!
Support our investigative research with your donation! Since we have not yet been able to secure long-term funding, we rely on the commitment of individuals. With 5, 20 or 50 Euro per month, you would help us a lot and nothing would stand in the way of more revelations.
This article is available in other languages.