Job: Climate Justice Campaigner at FragDenStaat
As we expand the FragDenStaat Brussels Office, we are looking for a Campaigner to work with a specific focus on Climate Justice. 70-100% (on the basis of a 40-hour week), starting date ideally July 2023.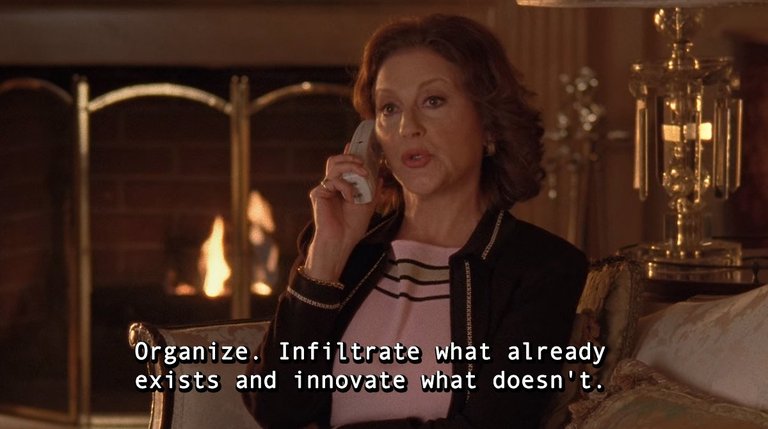 We strive for an equal representation of social groups in the team and would like to increase the proportion of people with a migration history, Black people, PoCs and people with disabilities in the team.
Who we are
FragDenStaat was founded in 2011 and originally started as a volunteer project. Today, we are the largest organisation in Europe working for freedom of information.
Based in Berlin and Brussels, we are a team of 20 people composed of campaigners, lawyers, investigative journalists and developers. We are ambitious, critical, and motivated by a drive to set everything on fire.
We continue to grow and have many plans to strategically advance freedom of information. For this, we are looking for reinforcement!
How we work
At FragDenStaat we use freedom of information laws around Europe - as well as other primary sources, such as leaks or publicly available information and data - to expose human rights violations, systems of violence and abuse of power. We cooperate with NGOs, activists, journalists and lawyers seeking accountability (judicial, political and public) and remedy for these abuses, making information both available and instrumental to them, in order to advance their work.
In parallel, we work to strengthen the right to information in itself, as a fundamental right – so that it can be of service to those working to protect and advance human rights and social justice.
On our day-to-day, we use the information and documents we obtain through our Freedom of Information (FOI) requests to produce research and journalistic investigations. This information also drives and shapes our campaigning, which we often carry out with partner organisations, activist groups and other civil society actors. When authorities refuse to disclose information we believe should be public, we carry out strategic litigation. And we constantly develop tech tools around our FOI platform, so that the right to information becomes effective and accessible to all.
What we envision for the Climate Justice Campaigner position
We believe information is a lever that can help organise, articulate and push forward political fights. We're looking for someone who can help us do this in the field of climate justice.
With this new position, we're looking to:
Put a special focus on fossil fuel corporations as holders of information key for the advancement of climate justice
Creatively explore, exploit and advance the wide toolset at our disposal to obtain information relevant to climate justice: different freedom of information laws and jurisdictions; Aarhus convention; Data Subject Requests under GDPR; registers and archives in different jurisdictions…
Build a wide network of partners in the climate justice field to collaborate with
Explore and advance how freedom of information can serve the different tactics being employed to advance the climate justice movement: climate litigation, campaigning, research and journalism, artistic practices, organising…
Explore and advance how freedom of information can help advance accountability and remedy in the climate crisis
The Climate Justice Campaigner will be part of the FragDenStaat Brussels Office, where we work with an EU-wide focus. There, you will work mainly with Luisa, Arne and Melek, and often collaborate with other FragDenStaat colleagues such as Vera (Investigative Journalism team) and Hannah (Legal team).
Profile
The Climate Justice Campaigner is a new position and relatively new field of work for FragDenStaat. As such, we are keen on hearing - and creating the necessary space to incorporate - your own ideas on how to develop our initial vision, as outlined above.
This is what we think you should bring to the table:
Good knowledge of the climate justice movement.
Initiative and drive to create and build up an entirely new campaign.
Previous experience with freedom of information requests is not necessary, but a keen interest in FOI as a tool for research, campaigning, litigation and/or organising is important.
Confidence in using English as your primary working language.
Teamwork is very important to us and our campaigning work is collaborative by nature; we therefore look for someone who communicates openly, appreciatively and constructively both with colleagues and cooperation partners.
Because our work at FragDenStaat thrives on the strong commitment and dedication of all team members, we also look for someone who is able to work independently and has good time and project management skills.
You think that some aspects of the job description don't suit you, but many others do? Then please apply anyway!
What we offer
A meaningful position to work innovatively and creatively to advance, hand in hand, freedom of information and the fight for climate justice.
Close collaboration with the FragDenStaat Brussels Officer Luisa, working mainly on border and migration-related issues; as well as frequent collaboration with the multi-disciplinary FragDenStaat team and cooperation partners.
The opportunity to learn more in the areas that are important to you, including through training courses paid for by FragDenStaat.
Flexible, family-friendly working hours.
Support with technical equipment.
A good office atmosphere which you will help build, as we set up in the coming months the FragDenStaat Brussels office space. Home office and remote working are also possible.
Menstrual leave policy.
A salary based on the German tariff TV-L 13/1, meaning 4,188 € gross, subject to adjustments in accordance to German inflation in the second half of 2023 and in the future.
30 days of holiday per year.
Applying and next steps
The ideal starting date for this position is July 2023. This is a 2-year position, although we are aiming to make it permanent.
To apply, please send an e-mail to Luisa and Arne at jobs@okfn.de with:
A copy of your CV
A cover letter
Please also share with us an indication of what starting date would be possible for you, the location you work/you'd be working from, and whether you have preferred working hours (70-100% on the basis of a 40-hour week).
Above all, we would like to know what you are interested in, what you are good at, and what moves and motivates you.
Please do not send us any application photos or information about your age or marital status. Whether you have a university degree or not is not important to us. We do not need work or degree certificates.
The deadline to submit applications is Sunday 7 May 2023, 23:59h CEST.
We will review all applications, anonymise them if necessary, and hand them over to the recruitment team for selection. After an initial selection process, the anonymisation will be lifted and we will invite some candidates for two rounds of interviews.
This is the timeline we will follow:
Everyone who applied will receive an e-mail from us by 12 May to let you know whether you've been selected for an interview or not
We will hold a first round of interviews (online) on 15, 16 and 17 May
Everyone who was selected for a first interview will receive an e-mail from us by 19 May to let you know whether you've been selected for a follow-up interview or not
We will hold a round of follow-up interviews (online) on 25, 26 and 30 May
Everyone who was selected for the follow-up interview will receive an e-mail from us with our final decision by 2 June