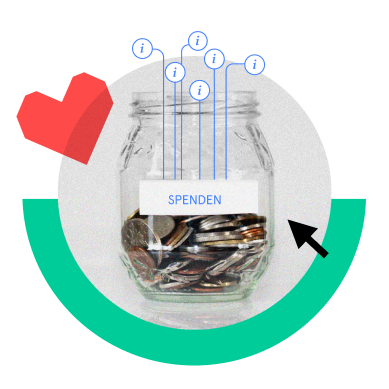 Donate to us!
We fight for more transparency in politics and administration! With your donation you support the continued work of FragDenStaat, i.e. our campaigns, lawsuits and research.
We are grateful for every contribution, no matter how small. A standing order helps us to plan for the long term.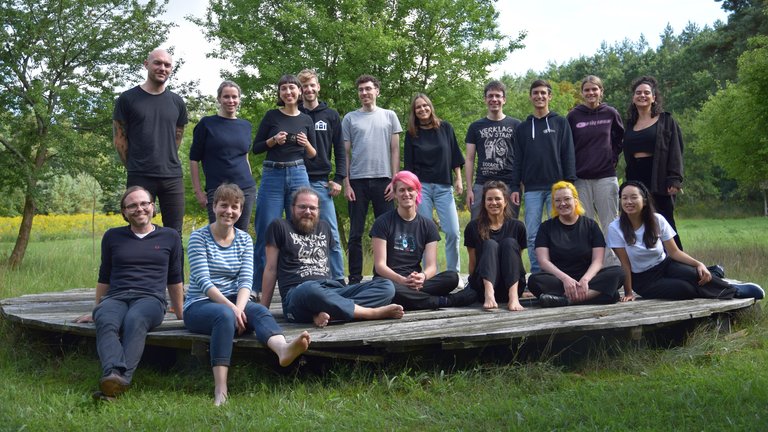 Your donation has an impact!
Behind our activism are people, so our biggest cost is staff costs. Generally, your donation will be used where it is most urgently needed. For example, also for the following expenses:
Fees for enquiries
300 Euro per month
Per lawsuit filed
3.000 Euro cost risk
Server hosting costs for the platform
280 Euro per month
Commuting costs to court hearings & file inspections
150 Euro per month
Donate sustainably!
Long-term donations are fantastic. In the fight for transparency and freedom of information, perseverance is needed. Your regular donation gives us financial security, creates predictability and independence.
From 120 or 250 euros per year, new regular donors can choose the Welcome Package or a limited art edition as a thank you.
Detailed insights straight to your inbox
Four times a year, you will receive our quarterly transparency reports by email, so you are always informed about the impact of your donations.
As a NGO, we also have to ask for donations on the enquiry page. However, for you as a permanent donor, the donation banner will disappear between the messages of your request.
Art Edition and Welcome Package
To celebrate the annual Freedom Of Information Day on September 28, we always publish our new, limited Art Editions. For a yearly donation of 250 Euros, we will send you one as a thank you gift. Find the details here.
If you donate a 120 Euros per year, we will gladly send you our Welcome Package upon request. It comes with a FragDenStaat-themed bag, stickers and postcards.
Organise a fundraising event
It's twice as much fun with others. A creative fundraising campaign for FragDenStaat can look very differently. We would be happy to support you with information material, stickers or a campaign website.
Birthday or Christmas party
Every year there are many occasions when people celebrate together. Donations instead of gifts or raising money together at work are just two ways to share this joy.
Whether a living room concert or a running dinner - events for a good cause often attract many visitors.
Youtubers and streamers get involved in the good cause together with their fans. If you also want to use your reach for us and make your followers aware of the issue of freedom of information, we are happy to join you.
Other ways to donate
Our bank details for your transfer
Account holder: Open Knowledge Foundation Deutschland e.V.
IBAN: DE36430609671173893200
BIC: GENODEM1GLS
Reference: FragDenStaat
BLZ: 430 609 67 (GLS Bank)
Donate directly via PayPal
You can also donate directly via PayPal. If you would like a donation receipt, please use the form above. Thank you very much!
You prefer to use cash?
Those who cannot or do not wish to make a bank transfer are also welcome to send us their donations in cash. We are available in the office on working days between 10 am and 6 pm. Cash can also be sent by post, but it should not be recognizable.
Open Knowledge Foundation Deutschland e.V.
Singerstr. 109
10179 Berlin
(3rd floor)
Questions and contact
Whether it's a donation receipt, a change of address or donation administration – if you have any questions, you can get in touch with your contact person Judith Doleschal.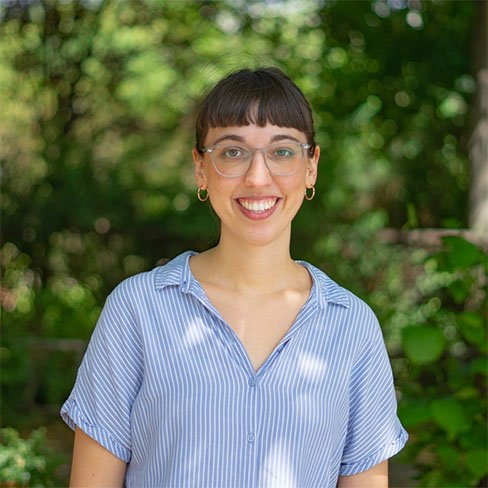 Judith Doleschal
Fundraising und Community-Entwicklung