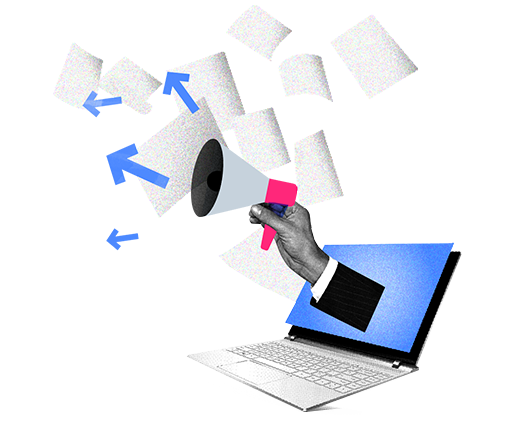 Our campaigns
With only a few clicks you can put pressure on public authorities, from the comfort of your home. Our campaigns help open up the store of knowledge in public administrations.
We show administrations which information is relevant for citizens and which documents they should make public. Citizens can request governmental documents in a very easy way. Because of the high number of requests, authorities are motivated to implement a more proactive strategy in publishing documents.
Transparent trilogues instead of secret laws! A big part of EU policies is negotiated in informal, non-transparent trilogue meetings. Democratic accountability and critical reporting are thus hardly possible. Trilogue documents must be public.
"Classified Exams": Exercises and solutions of past final exams should be publicly available. With "Classified Exams", you can request exam exercises and help abolish restrictive copyright. 
"Mission Meat": Citizens can now request food safety reports for all meat and sausage manufacturers in Germany. Using the code number on packaged meat, you can find the corresponding factory. 
"Climate Building Check": Help uncover where the state burns the climate. City halls, schools, hospitals or tax offices – request energy performance certificates of public buildings. Waste of energy and tax money should not be secret.
"Prince Fund": The Prince of Hohenzollern, Georg Friedrich von Preußen, uses written warnings and lawsuits to prevent unwanted news reports about him. Our fund helps affected historians and journalists.
"Avert speculation!": Instead of using their preemptive rights, Berlin districts prefer to enter contracts with private buyers. The content of these contracts is secret – tenants cannot control or take part in the decision-making.
"Copyright censorship": We published a governmental study about the cancer risk of Glyphosate and the government forced us to delete it because of copyright – until we encouraged 45.000 people to request the same study.
"Pot Secret": The food safety reports in restaurants, bakeries, supermarkets and other food-processing businesses are not public, but they can be requested. Together with foodwatch, we started "Pot Secret" which gives citizens an easy way to access the reports.
---
Folgende Kampagnen haben wir schon erfolgreich abgeschlossen:
Lobby-Verbände nehmen mit Stellungnahmen Einfluss auf die Gesetzgebung. Dank der Kampagne "Gläserne Gesetze" sind diese Stellungnahmen jetzt dauerhaft öffentlich.
Abgeordnete des Bundestags geben Gutachten zu politischen Fragestellungen beim Wissenschaftlichen Dienst in Auftrag. Dank der Kampagne "FragDenBundestag" sind diese Gutachten jetzt dauerhaft öffentlich.
Deutsche Jobcenter überwachen ihre Kunden, aber sind selbst besonders intransparent. Dank FragDasJobcenter veröffentlichen inzwischen zwei Drittel aller Jobcenter ihre internen Weisungen zu Themen wie Sanktionen und Wohngeld.
Sie sind ein Verein oder NGO und stoßen in Ihrer Arbeit auf intransparente Verwaltung?
Vielleicht kann eine IFG-Kampagne helfen – wir kooperieren gerne!
Schreiben Sie uns an info@fragdenstaat.de.