Making the state more transparent
Every person has the right to information. FragDenStaat helps you to enforce your right. Always appealing!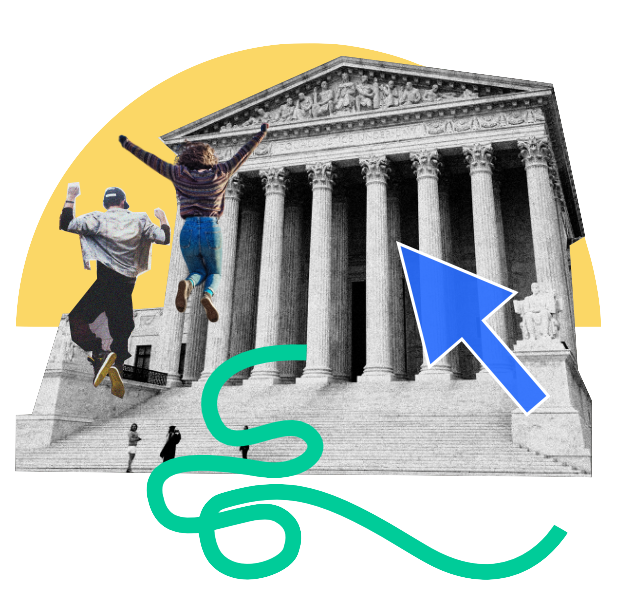 This is how it works:
1
You make a request. We forward it to the responsible authority.
2
You will receive an email as soon as the authority responds to your request.
3
The answer will be transparent for you and others.
Our Campaigns
More than 130,000 people have filed over 250,000 requests with FragDenStaat. Together, we open up society's treasure trove of knowledge and bring change to public authorities.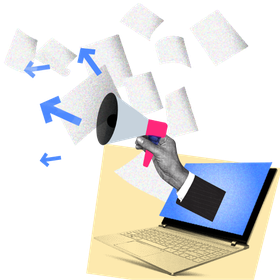 Black Box EU

Transparent trilogues instead of secret laws! Essential documents of EU legislation need to be public.

Classified Exams

Exams and solutions of past final tests must be publicly available. Request exams now!

Mission Fleisch

Wie sauber ist die Wurstfabrik? Fragen Sie Hygiene-Kontrollberichte an von Tönnies und Co.!

Klima-Gebäude-Check

Tut meine Kommune genug für den Klimaschutz? Jetzt anfragen!

Der Prinzenfonds

Der Verteidigungs-Fonds gegen Klagen und Abmahnungen durch Hohenzollern-Prinz Georg Friedrich von Preußen.

Topf Secret

Das Projekt "Topf Secret" ermöglicht es allen Menschen, Hygiene-Kontrollberichte von Restaurants, Supermärkten und anderen Lebensmittelbetrieben zu erhalten.

Coronahilfen-Tracker

An wen vergibt der Staat im Zuge der Corona-Krise Milliardenhilfen? Wir machen die Ausgaben transparent.

Spekulation abwenden!

Für eine transparente Berliner Wohnungspolitik: Abwendungsvereinbarungen veröffentlichen!

#Zensurheberrecht

Die Bundesregierung wollte uns mit einer Klage zwingen, ein staatliches Gutachten zu Krebsrisiken von Glyphosat wieder zu löschen – bis wir 45.000 Menschen dazu animierten, das Gutachten ebenfalls anzufragen.

Frag sie Abi!

Abiturprüfungen vergangener Jahre sind nicht kostenfrei online abrufbar – und das obwohl sie mit öffentlichen Mitteln erstellt werden. Hier könnt ihr Abituraufgaben seit 2010 in wenigen Klicks einfordern!

Gläserne Gesetze

Lobby-Verbände nehmen mit Stellungnahmen Einfluss auf die Gesetzgebung. Dank der Kampagne "Gläserne Gesetze" sind diese Stellungnahmen jetzt dauerhaft öffentlich.

FragDenBundestag

Abgeordnete des Bundestags geben Gutachten zu politischen Fragestellungen beim Wissenschaftlichen Dienst in Auftrag. Dank der Kampagne sind diese Gutachten jetzt dauerhaft öffentlich.

IFG-Meisterschaften

Das Event des Jahres! 16 Bundesländer. 4 Runden. 1 Siegerin. Wir stellen allen Bundesländern gleichzeitig Anfragen. Wer am schnellsten antwortet, gewinnt. Wer setzt sich durch bei den IFG-Meisterschaften 2020?
Our scoops
With exclusive information from requests under the Freedom of Information Act, we publish investigative research.
Our Lawsuits
When authorities unlawfully keep information secret, we enforce freedom of information in court.
"Through portals like FragDenStaat, more and more things are becoming public. This is a development that is not desirable for the administration."

Federal Ministry of the Interior
"People who have long opposed well protected EU borders."

"Official secrecy is often used by authorities and ministries as a pretext for refusing to provide information. And often they don't even know what transparency they are obligated to provide under the Freedom of Information Act. FragDenStaat helps! And it makes it easier for journalists to gain access, which they can and must demand."